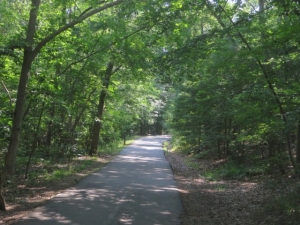 Breakheart ReservationWalk – August 4

This summer take some time to reconnect with the "interdependent web of all existence of which we are a part!" Come join the Green Sanctuary Ministry Team for a walk at the Breakheart Reservation in Saugus on Saturday August 4th!
---
In keeping with the GSMT's tradition of sponsoring outdoor activities in local woodlands, parks, and other open spaces, we'll be embarking on an excursion to the popular Breakheart Reservation where we'll see some colorful woodland wildflowers at the height of summer! John Benson and other members of the Green Sanctuary Ministry Team will be guiding this visit.
Breakheart Reservation is a 640-acre hardwood forest with rocky outcroppings, two fresh-water lakes, and a rambling section of the Saugus River. This walk will be an excellent introduction to the GSMT's theme this coming Church year: Fresh Water – Wetlands, Rivers, and Ponds!
We'll be on the trail no more than a two hours, starting at the headquarters building, walking along a shady paved loop road (the right-hand side of Pine Tops Road), and turn off onto a path that takes us down to the Saugus River Trail, where we will encounter a riverine wetland. Depending on time and people's interest, we may then either (1) walk up Pine Tops Road to the Pearce Lake Bathing Beach or (2) return to the headquarters and walk up the lower loop road (Hemlock Road) as far as Silver Lake, for a short hike around a large pond with scenic views.
Getting There: For those who wish to carpool, we will meet at our church parking lot at 9 a.m.
Or, you can drive yourself and meet us at 10 a.m. at the park headquarters (located at the end of
Forest Street, just above the Kasabuski hockey rink).
Directions are on Breakheart's website:
https://www.mass.gov/locations/breakheart-reservation.
And here's a link to a map of the reservation:
http://www.saugus.com/images/stories/parks_recreation/breakheartmap.pdf
What to Bring: We suggest you wear light-colored "woods-walk" clothing: hats; long-sleeved
shirts or summer jackets; long pants; shoes suitable for walking in the woods (no sandals!); and
light-colored socks so you can tuck your pant legs in. Bring a bottle of insect repellent with
"DEET" in it (e.g., Deep-woods "Off" brand) as well as bottled water and a light snack. You
may even wish to bring a "brown bag" lunch.
RSVP: Please let John Benson know if you are planning on coming by e-mailing him at
[email protected].
Fun Fact: The name "breakheart" can be traced back to the Civil War era, when soldiers
training at this isolated location found it so lonely, it broke their hearts.
https://media.myworshiptimes31.com/wp-content/uploads/sites/59/2018/07/29182304/Breakheart-Reservation-2-2.jpg
480
640
Victoria Weinstein
http://uucgl.org/wp-content/uploads/sites/59/2016/09/lynn_logo.png
Victoria Weinstein
2018-07-20 10:03:44
2018-08-30 11:30:31
Breakheart Reservation