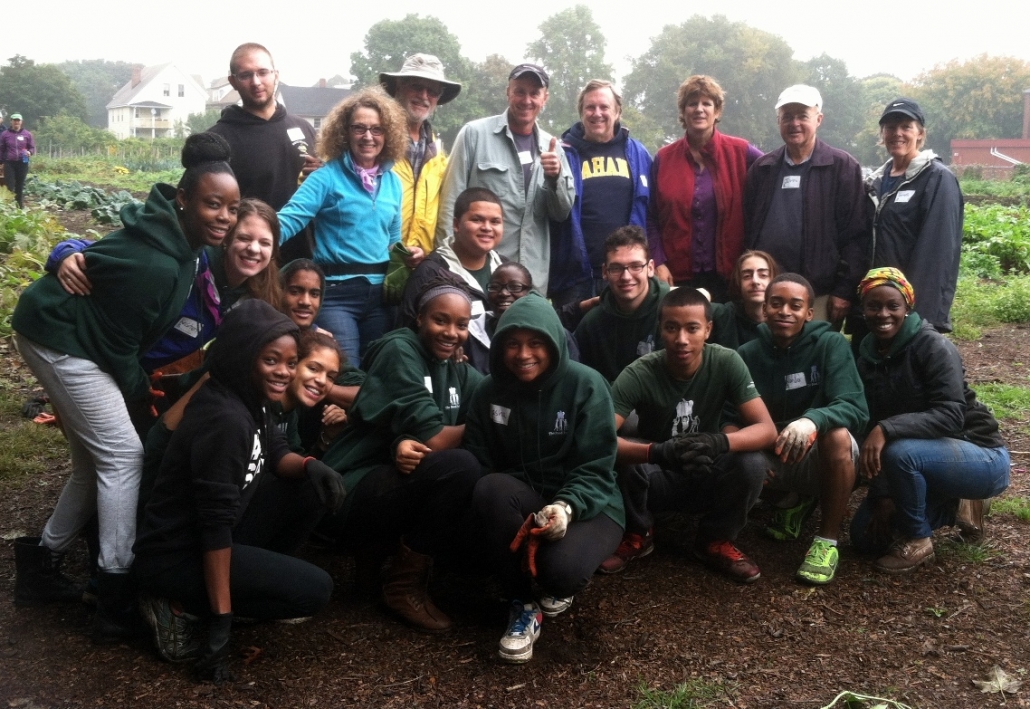 There are volunteer slots available for members of the congregation – adults and youth – at The Food Project's Lynn MA farm on the morning of Saturday, September 14. The Green Sanctuary Ministry Team has been sponsoring volunteer efforts at The Food Project every spring and fall for a number of years. It's an event that is greatly enjoyed by all!
The Lynn Farm is located at the Ingalls School, 1 Collins Street Terrace, Lynn.
The Food Project's mission is to grow a thoughtful and productive community of youth and adults from diverse backgrounds who work together to build a sustainable food system. See http://thefoodproject.org/ .
If you're interested, please let Christina Hansen know: [email protected] .
Map Unavailable
Date/Time
Date(s) - Sep 14, 2019
9:15 am - 12:30 pm
Location
Ingalls School