Five years ago today I was getting ready to lead the second of two candidating week services at UUCGL. We had had a busy, exciting week of discernment together. I met a lot of church members and talked with you about your hopes and dreams. I explored the area and found the house I wanted to buy – my first home.  At the conclusion of that service, I drove away from the church and parked in the middle school parking lot to wait for the results of the congregational vote to call me as your Parish Minister. I was elated when I got the news that you had voted unanimously to entrust me with this honored position.
Five years have flown by! I have loved every year and every season with this church. UUCGL is in a beautiful setting and the community is warm, smart, creative and committed. Our staff and lay leaders work incredibly hard and care deeply about the living out of Unitarian Universalist values through our institution and our individual members.
I can't write as much as I'd like right now because not only am I putting finishing touches on my sermon for this morning, there is a crew of roofers arriving to finish putting on an entirely new roof on that little house I first toured exactly five years ago today! It seems a good metaphor for the work we are doing as a faith community: making stronger and sturdy the structures that support life.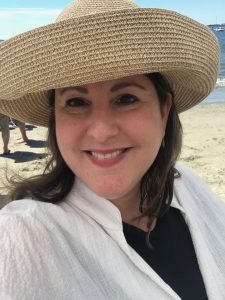 Love, Rev. Vicki
Beach Service Crew!!
Summer is coming! We need a Beach Service crew for our annual service on Fisherman's Beach on June 17 (Father's Day!). Bruce Campbell, our stalwart set-up guy of so many years, is going to be celebrating his and Clare's beautiful daughter's wedding that weekend (*sniff*). Can someone/s with a truck or big car get the little tent and chairs to Fisherman's Beach and set them up? Let me know.
http://uucgl.org/wp-content/uploads/sites/59/2016/09/lynn_logo.png
0
0
Victoria Weinstein
http://uucgl.org/wp-content/uploads/sites/59/2016/09/lynn_logo.png
Victoria Weinstein
2018-05-13 07:12:22
2018-05-13 07:12:22
Five Years