Forests have often gotten a bad rap in literature — think of Hansel and Gretel wandering through the woods or Little Red Riding Hood on the way to Grandma's. They haven't fared too well in the movies either — who could forget Dorothy and friends creeping through the haunted forest in the "Wizard of Oz." Oh my!  Not to mention the just recently released Disney film "Into the Woods" inspired by the tales of the appropriately named Grimm Brothers.
No doubt, forests can be scary.  They're often dark and mysterious.  Full of mischief.  Ferocious animals may be lurking behind every tree!  And unless there's a yellow brick road running through the trees, you could easily get lost!
But there's another side to forests, one that's less frightening and more appealing.  That's because when we go into the woods, we can get away from the hustle and bustle of civilization and enjoy the tranquility and beauty of nature.  It's a place where we can follow a well-worn path by a meandering stream and discover woodland violets, marsh marigolds, and Jack-in-the-Pulpits, along with Lady and Cinnamon ferns.  It's a place where we can observe hawks, cardinals, owls and woodpeckers up in treetops and where we can startle the deer, raccoons, and foxes that may be lurking behind the trees.
The forest is often a quiet place — a place for contemplation and introspection, a place where you can get lost in yourself.  Henry David Thoreau, as you may recall, "went to the woods because [he] wished to live deliberately, to confront only the essential facts of life, and see if [he] could learn what it had to teach, and not, when [he] came to die, discover that [he] had not lived."
And now studies show that taking a walk in the woods reduces stress and depression, lowers blood pressure, boosts immunity and improving overall mental and physical health.  Rather than being a dangerous place, it's a healthful place!
This Church year, the Green Sanctuary Ministry Team will be going "Into the Woods," for a celebration of the Earth's forests.  We'll also be looking at the threats to these special places – such as deforestation and global warming.  We'll be planning a number of activities revolving around this theme so stayed tune for more information and check The Times, the Weekly Updates, and the GSMT Bulletin Board for upcoming events!
"The clearest way into the Universe is through a forest wilderness."
― John Muir 
Beware!
Although there may not be lions, and tigers and bears in the woods, there are other things to beware of, such as ticks and poison ivy.
There are steps you can take to protect yourself against ticks including:
Avoiding brushy areas and dense leafy areas.
Wearing a hat, long sleeves and pants, and tucking pants into socks in areas where ticks are a big problem.
Checking your skin and clothes frequently for ticks.
Using an appropriate insect repellent.
Showering soon after being outdoors.
Also become familiar with what poison ivy looks like and then avoid any contact with it: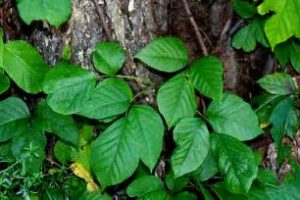 http://uucgl.org/wp-content/uploads/sites/59/2016/09/lynn_logo.png
0
0
Elizabeth Muller
http://uucgl.org/wp-content/uploads/sites/59/2016/09/lynn_logo.png
Elizabeth Muller
2017-09-30 10:04:53
2017-10-12 15:24:30
Lions! and Tigers! and Bears! Oh my!