Although we definitely slow down during the summer, we do not stop being a church: a community that cares, that responds, thatlearns, that prays.
If you're looking for a community of action this summer, don't let our sleepy appearance fool you. We do a lot less programming in July and August and our minister is on vacation for much of that time, but she and many others are using their time away from the regular round of meetings and programs to put faith into action.
Some of us will be volunteering for Kids In Community, a summer camp for kids in Lynn located at St. Stephen's Episcopal Church on the Common. Suzanne Forgione can help you connect with opportunities to volunteer by reading to the children the week of July 16-20. Call the church office for information on how to contact Suzanne.
Are you concerned and angry about the current administration's policies toward immigrants in America? Learn and engage. Our county community organization, ECCO, also slows down in July but will be back in full swing with regular meetings in August. Please  follow ECCO on Facebook and get on their email list. You can join us in our work for immigrant advocacy, building relationships with the police in Lynn toward more community-accountable and anti-racist practices, legislative campaigns (our most recent were raising the minimum wage and putting into law earned sick time for all MA workers) and building strong relationships among our faith communities in Essex County.
I would also recommend following Cosecha Boston, another immigrant-advocacy and justice organization that can help you put your faith into action. There is so much you can do: learn, educate others, write letters, attend deportation hearings, be a witness, become part of a response team for immigrants who are arrested, detained and in fear of deportation. Many of them have lived in this country for well over a decade and their children, American citizens, need our support when they are abandoned. Cosecha Boston is focusing right now on working to interfere with ICE. It is not hard to take action from your computer.
Are you dedicated to the rights and safety of LGBTQ people? So are we, officially, as a Welcoming Congregation. We march as a congregation at North Shore Pride every June. We supported and worked toward Marriage Equality and we will do it again if those rights are ever threatened. We support transgender individuals in their right to be safe and protected under law. You might want to learn about the ballot initiative to repeal transgender public accomodations law.  Connect with Freedom For All Massachusetts become an active ally.
Our Social Justice Ministry Team, together with LUUP (Lynn UU Partnership), urges us all to read Toxic Charity by Robert Lupton as an all-church read for the 2018-19 program year. It's an easy read. Please let Rev. Vicki  know if you would like to be reimbursed for a copy. She is happy to do so. We also have some copies available at church.
Check out the Green Sanctuary Ministry Team blog and read about their recent programs and efforts to educate our local community on environmental issues.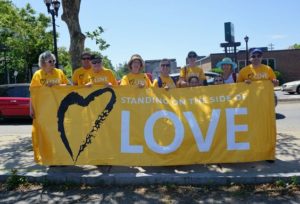 https://media.myworshiptimes31.com/wp-content/uploads/sites/59/2017/01/29182538/freedomfeb1916.jpg
430
1130
Victoria Weinstein
http://uucgl.org/wp-content/uploads/sites/59/2016/09/lynn_logo.png
Victoria Weinstein
2018-07-04 14:14:57
2018-07-18 17:02:08
Put Your Faith Into Action This Summer: Read, Learn, Engage