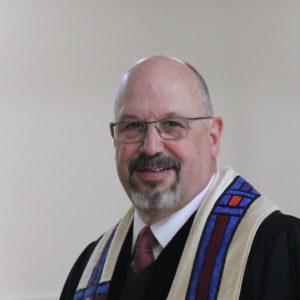 Rev. Tom Schade re-narrates the history of contemporary Unitarian Universalism from the 1940s through the merger to the present in a four-part sermon series. For four different eras, he will talk about what religious liberals were most concerned about, what challenges they faced, and how they were changed by the events of their time. He argues that our faith has a shared story which tells the truth of our experiences, and which gives us tools to face the future.
June 24: Part 1: "Marching to the Beat of a Different Drummer" – Religious Liberals in the 1940s and 1950s.
July 8 Part 2: "Joining the Revolution" –
UUism in the 1960s and early 1970s.
July 22: Part 3: "But What Are We For" –
UUism in the 1980s and 1990s.
July 29: Part 4: "Utopians Radicalized by Reality" –
UUism in the 21st Century.
Each worship service will also include typical hymns and readings of that era.
Rev. Schade is a life-long Unitarian, and the son of a Unitarian minister active in the UU ministry from 1947 to 1955. Rev. Schade (the younger) served the First Unitarian Church of Worcester from 1999-2012. He now lives in Pawtucket, RI. He writes a blog "The Lively Tradition" (www.tomschade.com) where he explores the intersection of contemporary UU public theology and current events.
http://uucgl.org/wp-content/uploads/sites/59/2016/09/lynn_logo.png
0
0
Elizabeth Muller
http://uucgl.org/wp-content/uploads/sites/59/2016/09/lynn_logo.png
Elizabeth Muller
2018-06-29 11:13:16
2018-08-30 11:31:07
Summer Worship Series